Find your Focus. Proceed with Purpose.
I am Christi Prettyman, founder and creator of Unrehearsed Universe...
...and I am having a blast rockin' my brilliant witchy, hippie, gypsy-genes. Grounded within the physical elements and empowered within the mystical, I am an authentic, live-and-let-live, pastel-painting, lunar-loving, retro-living, intuitive advisor and energy healer.
Have you ever found yourself crazily unfocused, searching for the next step but afraid to take it, for fear of making the wrong move? If so, you're in good company! We have all felt stuck or just plain lost at one time or a hundred! Sometimes a bit of your own divinity is all you need.
I offer intuitive wisdom and sage advice on how you can empower yourself using your own divination and creativity. My practical spirituality is a beautiful balance between pure moon magic and lunar-madness, peppered with senseless humor and raw honesty.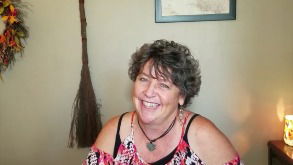 This is my passion and I LOVE what I do!
After facing my fears and focusing my intent, I have finally given myself permission to Proceed with Purpose.
Now, think about that sentence. We all do a bit of wandering (and wondering) in life. We experience our highs and lows, our ups and downs. But what does living with purpose entail? How does one FIND, let alone Reclaim, their Radiant Essence? And how on earth do you Embrace Your Brilliance without sounding bragidocious?
Simply stated: Find your energy connection!
Energetically, we are all connected in ways that we don't understand. But we are all capable of channeling that energy to reconnect with those we love, heal our selves and find our Radiant Essence (that part of us that KNOWS what we're supposed to be doing!).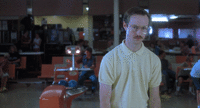 YESSS!

It is my soul (see what I did there?) intent to help others Reclaim their Radiant Essence and Embrace their Brilliance! By channeling your own divinity, you can Find your Focus and Proceed with Purpose. And PURPOSE is where it is at!
"Uh, yeah that sounds good, but I'm kinda busy..."
We are all creative beings and we can get so wrapped up in our lives just trying to make enough money to feed everyone; buying cleats and pompoms, running to every game, meeting, and peaceful protest, picking up milk, while grabbing dinner and finally plopping down to binge-watch Archer.
(Yes, it's an old series, but it's my fav!)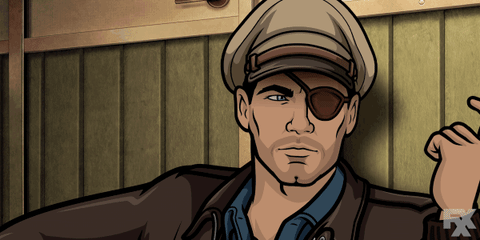 We are all living life in this moment. I'm here to tell you, the time is NOW! There IS no rehearsal! You're on stage, right now! Your show is playing. And your time, like everyone else's, is limited! I know you're busy, but the longer you resist, the more urgent it becomes. Resistance is a funny thing.
Wait....no it's not.
"Navigate? I get lost using Google Maps!"
Navigation is defined as the activity of accurately ascertaining one's position; planning and following a route. We all have a hidden compass to help us find our Radiant Essence. It's called FEAR, and it's dead-on! Whatever we are most afraid of is often the direction we should set our sails to. But it is not easy. And some of us need help capturing that energy, finding our focus, so to speak.
We are all self-empowered to align ourselves with our higher good. Yet, we have been given free will to find our Brilliance in our own way, at our own pace, through our own experiences. So here you are, at this time, in this unrehearsed moment, navigating your way through this site. Go you!
I was clairvoyant as a child (although we didn't call it that, back then!)
For many years, I resisted doing anything with that ENERGY. It was a connection I knew I had, I just wasn't sure what to do with it. I had a pretty crazy childhood (didn't we all?) and it took many years before I was encouraged to develop it. (You can watch the video below for all of the dicy details!) Once I finally embraced My Brilliance, there was no turning back.
You don't need to experience some "enlightening" moment to be ready to grow. Inspiration comes in many forms. Find your passions (plural, since we are complex beings with many facets to our lives). I like to consider myself an Achievement Facilitator, helping people find and achieve their own personal growth. It's just a matter of kick-starting your intuition to start living your life with intent. When we are focused and intentional, we are BAD. ASS.
SAY IT LOUDER, for the people in the back....
If you've been listening to the whisper of your Essence, encouraged by your higher good, I would be honored to help you reclaim this very sacred part of you. As a healer, I strive for peace, equality and dignity for all. I am a civil, compassionate, ethical being and hold myself to the highest standards I can attain. I believe we are all capable of channeling an energy far greater than we understand. My role is to empower you with your own divination and creativity. You are always responsible for your own spiritual growth and as such, you decide what you will do with the mystic messages that are presented to you. You can read my Terms & Privacy policies should you choose to take my un-solicitated advice!
This is my Brilliant Self. I am perfectly imbalanced. Undeniably blemished, but endlessly optimistic. Sometimes broken and forever embracing the impermanence of this life. I am grateful. I am at peace. I am a beautiful wreck.